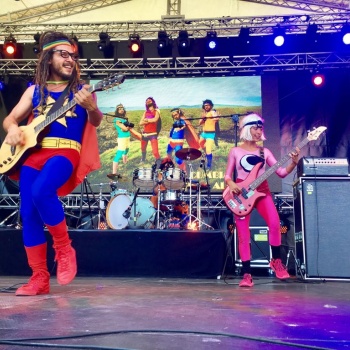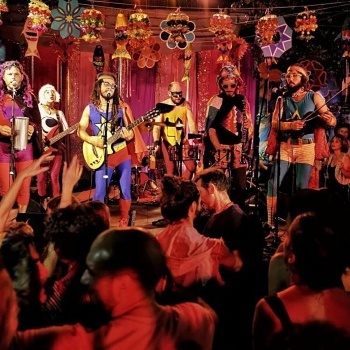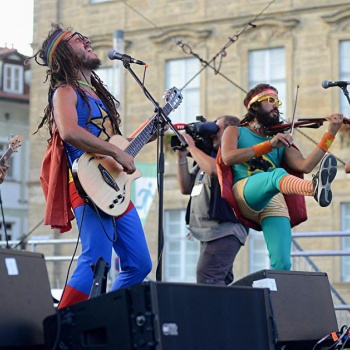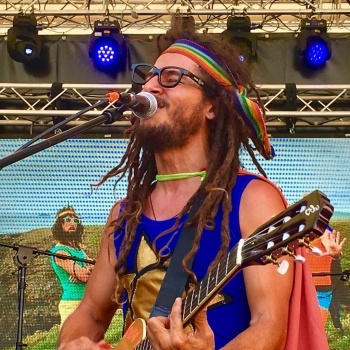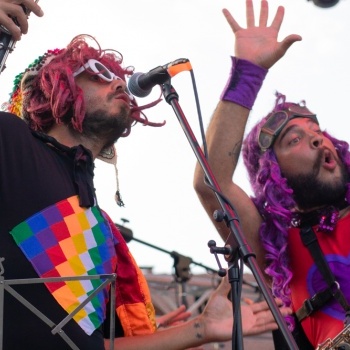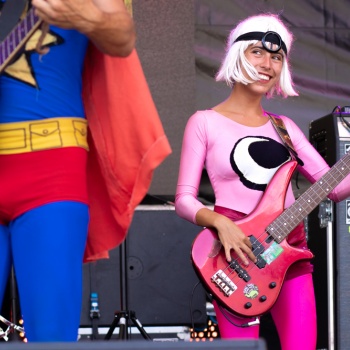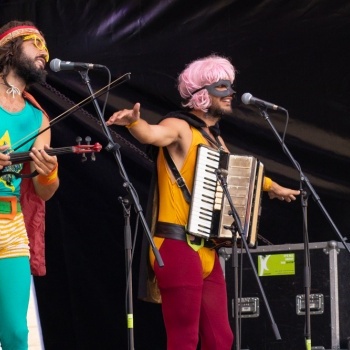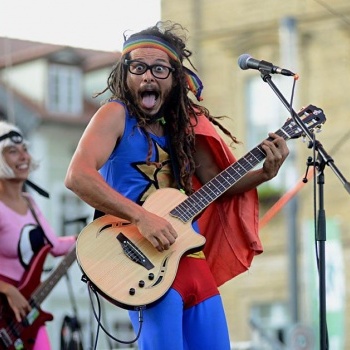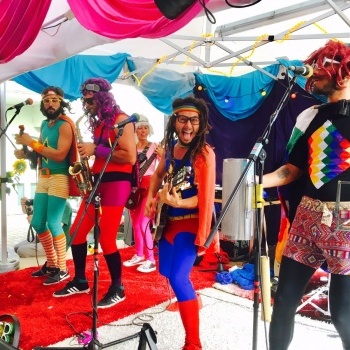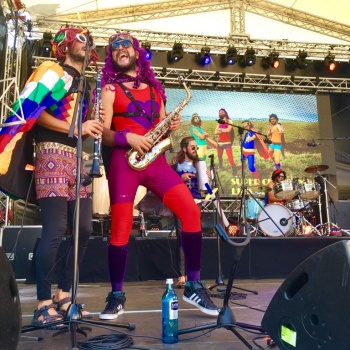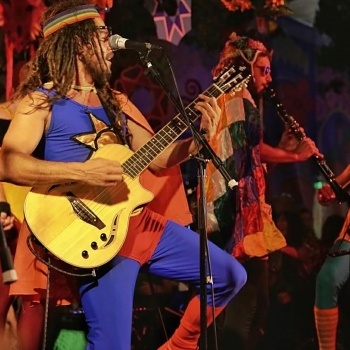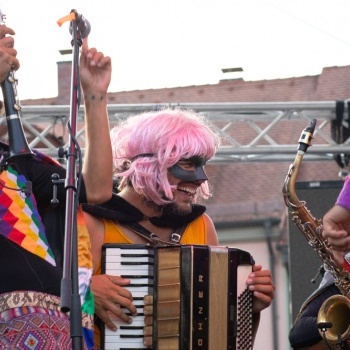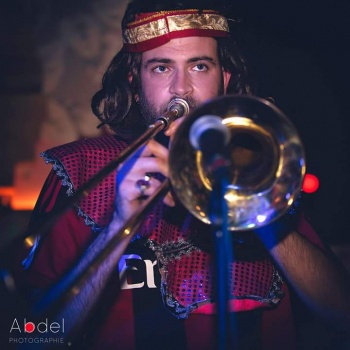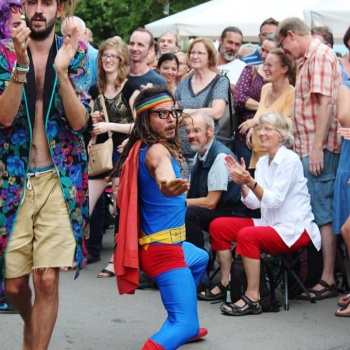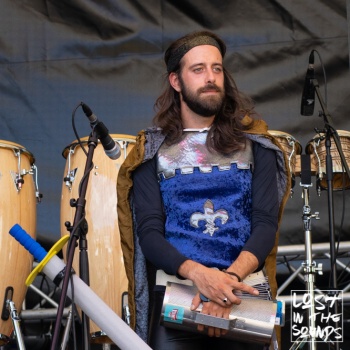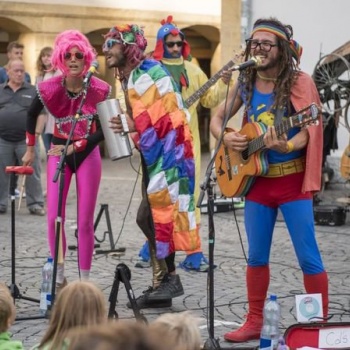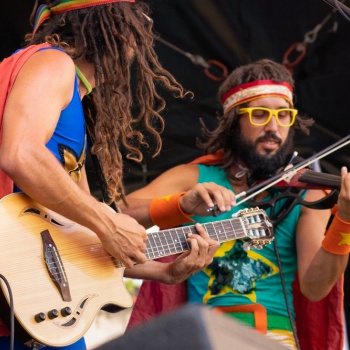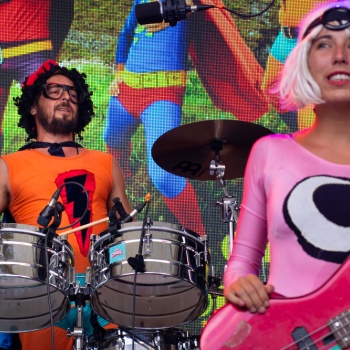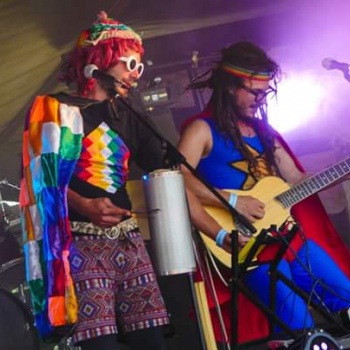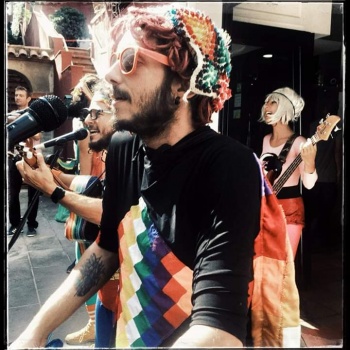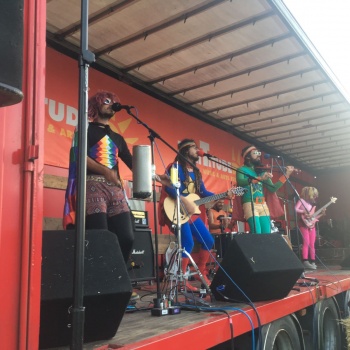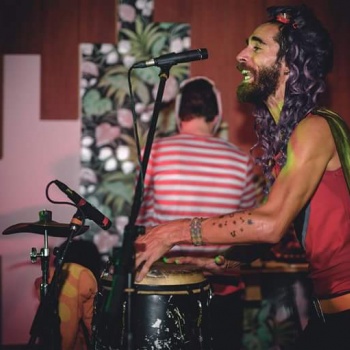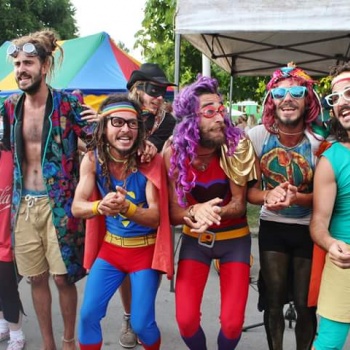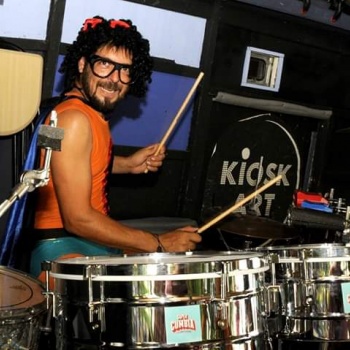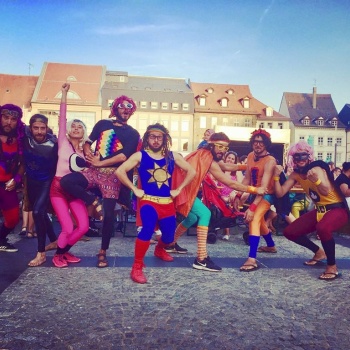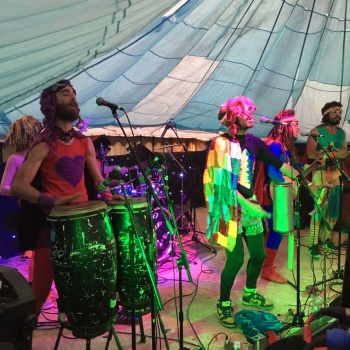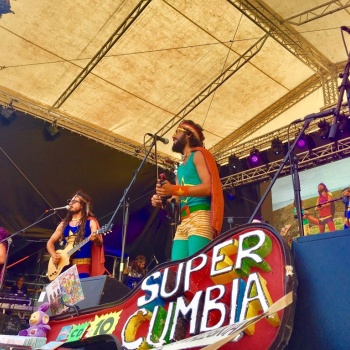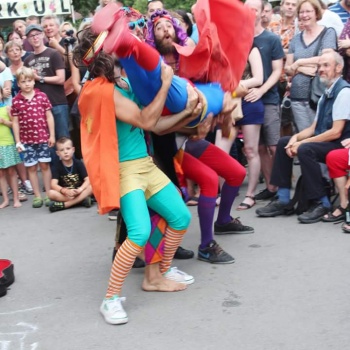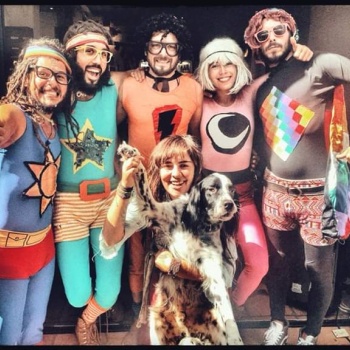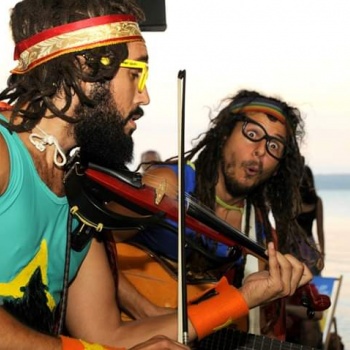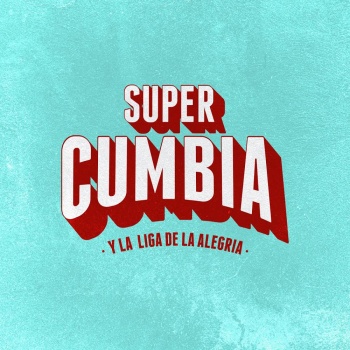 "Cumbia Change"
It is a show of music and theater with a lot of humor, that takes the audience to a constant interaction. Suitable for all ages.
The proposal contains choral songs and spatial choreographies, pedagogical ways of bonding while decontracting emotions affected by shame. A "Cumbia del Monte" experience is able to awaken us from the long sleep of routine and give us back the ability to play as children.
Latin folklore instruments and rhythms in a very simple mix with reggae, ragamufi and rap rhythms; lyrics that contain conscience and optimism, result of the constant learning that resumesthe nomadism cumbiero... "Every day... CUMBIA!

The best medicine for your emotional health, go through the walls of fear of movement and be free of prejudices dancing with Super Cumbia and the League of Joy!